ONLINE BANK TRANSFER, E-CHECK, CREDIT/DEBIT CARD
ONLINE BANK TRANSFER, WIRE TRANSFER, CASH
OFFICIALLY LICENSED IN ARIZONA
OFFICIAL OPERATOR SINCE 2021 
The Arizona sports betting industry is set to launch on September 9, and there could be as many as 20 online operators ready to go. All of the biggest names in the US industry are expected to offer sports betting in the state, but there will be some new names as well.
BlueNet Sportsbook is one of these new names, and it has already received market access into the state of Arizona. This is a name that has not been heard about in the US in the past, as it will just be breaking into the US with this launch.
BlueBet is an Australian-based sports betting provider, but targeting the United States has been in the works for quite some time. This operator is not expected to become one of the leaders in the state, but it could earn plenty of success and recognition.
Since BlueBet has not yet offered sports betting in the United States, it's not completely clear as to what this option will look like. Taking a look at the current offerings in Australia will be a guide, but there are some pieces of information that will still be unclear.
Here is a BlueBet Sportsbook Review for the Arizona sports bettors that are looking for a fresh new option.
Blue Bet Sign Up Bonus
One of the best ways that sports betting operators are able to stand out from the competition in any state is to offer a welcome bonus. Since the competition in Arizona is expected to be tough at the beginning, BlueBet will need to offer some sort of bonus if it wants to attract customers.
BlueBet has been releasing plenty of information about its sportsbook in recent weeks, but there has not yet been a mention of a welcome bonus. Looking at the Australian sportsbook doesn't help either as there is not a welcome bonus listed.
Expect BlueBet to announce a sign-up bonus at least a few days before launch, and that should happen at some point in early September 2021. It's not clear if this will be a competitive offer from BlueBet or it will simply hope to attract new customers based on its name.
A deposit bonus is one of the most common sign-up bonuses that you will find in the US, but that isn't the only option. Some of the top sportsbooks offer a risk-free bet as a sign-up bonus, or both of these offers could be combined.
No matter what the sign-up bonus is from BlueBet Sportsbook when it launches, it will be something that you will want to take advantage of.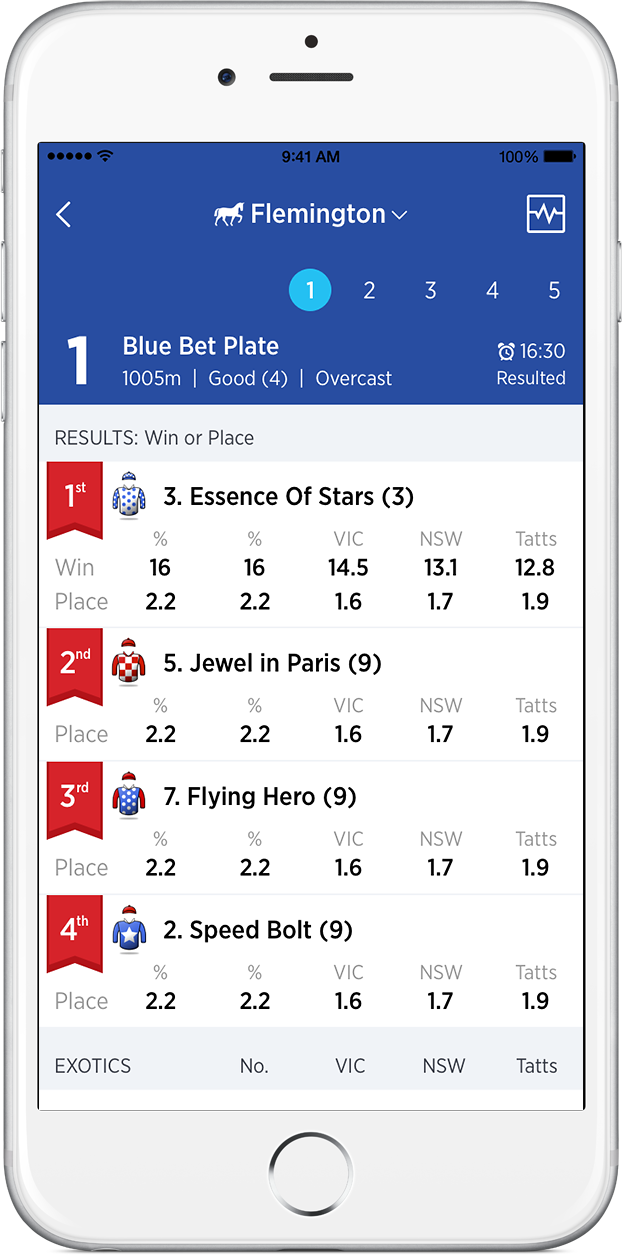 Blue Bet Sportsbook Features
Right now, the only way to find out some of the top sportsbook features of the BlueBet Sportsbook site is to take a look at what is offered in Australia. BlueBet is expected to change up the overall look and feel of the sportsbook a little bit, but it will still keep the same great features.
The customer service department at BlueBet Sportsbook is one of the highlights, and that will carry over into the state of Arizona as well. There are a number of different ways to get ahold of BlueBet if you have an issue, and the live chat feature and telephone number is at the top of the list.
Another great feature of this site is that it will come with a mobile app that has had years of experience over in Australia. This company is one of the leaders in Australia, and it has built up a terrific mobile sports betting experience.
The BlueBet Sportsbook in Australia has received some pretty solid reviews for the entire look at feel of the online site and mobile app. One of the top features of the online site is what is known as the "Activity bar," and it highlights some of the top action of the day.
This is a site that also updates its promotional offerings pretty frequently, and those can be found by clicking on the promotions tab. BlueBet will have to change up some of the promotions that it runs when it launches in Arizona as some of the current offerings won't be relevant.
It will be easier to point out some of the top BlueBet Sportsbook features when the site is live in Arizona.
Creating Blue Bet Account 
Signing up for an online sportsbook has gotten extremely easy over the last few years, and sportsbooks don't want to make customers spend plenty of time on this process. There are a few steps when creating an account at BlueBet Sportsbook, but those steps can be completed in a matter of minutes.
When signing up for an account at BlueBet, the site is going to ask for some personal information. This may or may not include your name, date of birth, address, email address, phone number, last four digits of your social security number.
It is important to remember that BlueBet is a licensed sportsbook in the state of Arizona, and that provides some protection for the customer. All of your personal information is going to be safe and secure, and you won't have to worry about your identity being stolen.
After the site is able to verify your identity, you will then be asked to create a username and password that is unique to only you. This information is what you will use moving forward to allow for a quick login process.
BlueBet will be able to establish its own process for creating an account at the site, and that won't be made official until the online site or mobile app officially launch. The sportsbook will walk you through the account creation process in an effort to get you all signed up.
Banking at Blue Bet
Since BlueBet Sportsbook has not yet launched in the United States, it's hard to know what the banking system is going to look like on this site. This is also an operator that has its main headquarters in another country, and that could make things work a little bit differently.
The BlueBet Sportsbook in Australia does have a terrific banking system, and that is one of the top features of that site. There are some limited deposit and withdrawal options available, but that is expected to improve over time.
Deposits
Even though BlueBet doesn't have any experience in taking payments from US customers, the Australian-based site does feature some of the same banking options. A credit card payment is accepted at the BlueBet Sportsbook, and that still remains a popular option in the United States.
BlueBet also accepts payments via PayPal, Neteller, and Skrill on its Australian site, and those should carry over into the United States as well. All three of these options continue to grow in popularity in the US and will be attractive payment methods.
Withdrawals
There are currently just three different withdrawal methods listed at BlueBet Sportsbook in Australia, and that will need to change when it officially launches in the state of Arizona. BlueBet Sportsbook currently pays out via bank transfer or credit card, and those two options should be offered in the state of Arizona as well.
BlueBet will also likely utilize PayPal as a withdrawal option as this would allow customers to tie their two accounts together. Customers are always looking for a fast payout, and BlueBet will need to provide this option if it wants to attract new business.
Since BlueBet has also partnered with the BlueWater Casino, and customers will be able to receive payments in-person at that location.
Types of Bets at Blue Bet 
BlueBet Sportsbook Arizona might not be a traditional US sports betting operator, but the types of bets that are available at the site will be extremely similar. The Arizona Department of Gaming has determined what types of bets can be offered and also sets what betting markets can be available as well.
Here are some of the top betting types that you are going to find at BlueBet Sportsbook Arizona:
Moneyline
Spread
Totals or "Over/Under"
Live or In-Play Betting
Individual Props
Team Props
Futures
Parlays
Teasers
Round Robin
A moneyline, spread, or totals bet are three of the most common bets in the US sports betting industry and will be popular at BlueBet Sportsbook as well.
When it comes to available betting markets at BlueBet, the four major professional sports in the United States are going to be the most popular. Betting on the NFL is the biggest market in the US, with the NBA, MLB, and NHL coming in next on the list.
College football and college basketball are two other popular betting markets that should have plenty of action in the state of Arizona. BlueBet will also be able to offer international betting markets, and that is something that this operator is very good at.
BlueBet Sportsbook has plenty of expertise in offering betting markets on international sporting events, and this should allow it to sort of carve out a niche in that space.

BLUEBET SPORTSBOOK REVIEW
Up To $1,000 Risk-Free Bet
Where is BlueBet Sportsbook founded?
BlueBet is founded in Australia, and it has not yet launched in any markets throughout the United States. Arizona and Iowa have been chosen as the first two potential markets for BlueBet.
Is BlueBet legally license to offer sports betting in Arizona?
Yes, BlueBet will be able to legally offer online sports betting after gaining market access with a Native American tribe. BlueBet and the Colorado River Indian Tribes have reached a deal, and the Bluewater Casino is also included in this partnership.
Will there be a mobile app?
Yes, mobile sports betting has become the most popular way to bet on sports in the United States, and BlueBet will have an app available for its customers. It's not yet clear when BlueBet will launch online betting or if the mobile app will launch at the same time as the online site.
Is there a customer service team at BlueBet?
BlueBet does have a customer service team for its online sportsbook in Australia, and that should be the case when it launches in Arizona as well. This information could be found on the BlueBet website or through a link on the mobile app.
Can I make a payment using cryptocurrency?
No, BlueBet does not accept cryptocurrency as a form of payment in Australia, and it will not be accepting it in the state of Arizona either. Online sportsbooks in the US have not yet made the switch to cryptocurrency, and BlueBet is not even authorized to accept that form of payment even if it wished to.
Can I bet on college teams at BlueBet?
Yes, the state of Arizona does allow for betting on collegiate teams, and college basketball and college football should be two of the biggest betting markets at BlueBet Arizona.